Hydro Tec has been offering design services for a long time now, and has proudly signed and drawn its 50th exterior design just a few months ago.
Hydro Tec is expanding its services and creating different business unit, each division will be fully autonomous – design included.
Design will serve as the access point to fully enjoy the holistic and integrated package Hydro Tec offers, being able to integrate, from the very onset of any project, all technical elements to create feasible and realisable concepts, actualising the moto:
'Every technical detail is designed to be aesthetically pleasing. Every aesthetic detail is thought up to be technically efficient.'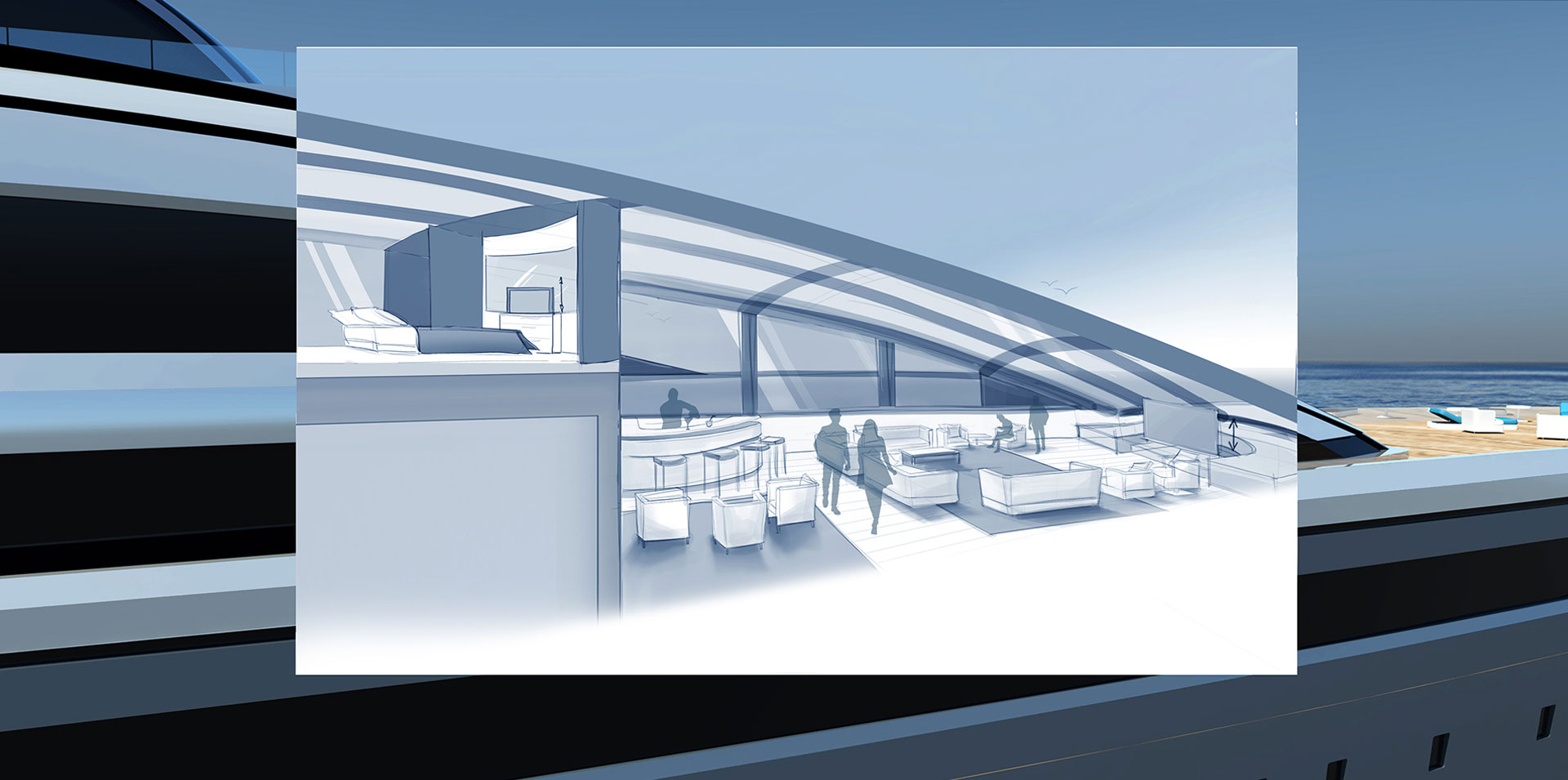 In this very initial stage of project inception and design, our aim is to delve into the project brief, meticulously analyze the client's preferences and desires, and offer innovative solutions. Concurrently, we engage in a comprehensive assessment of market needs and gaps to ensure our projects stand the test of time, characterized by timeless design and pioneering solutions. This meticulous process naturally evolves into the creation of initial sketches, profiles, and meticulously crafted space plans.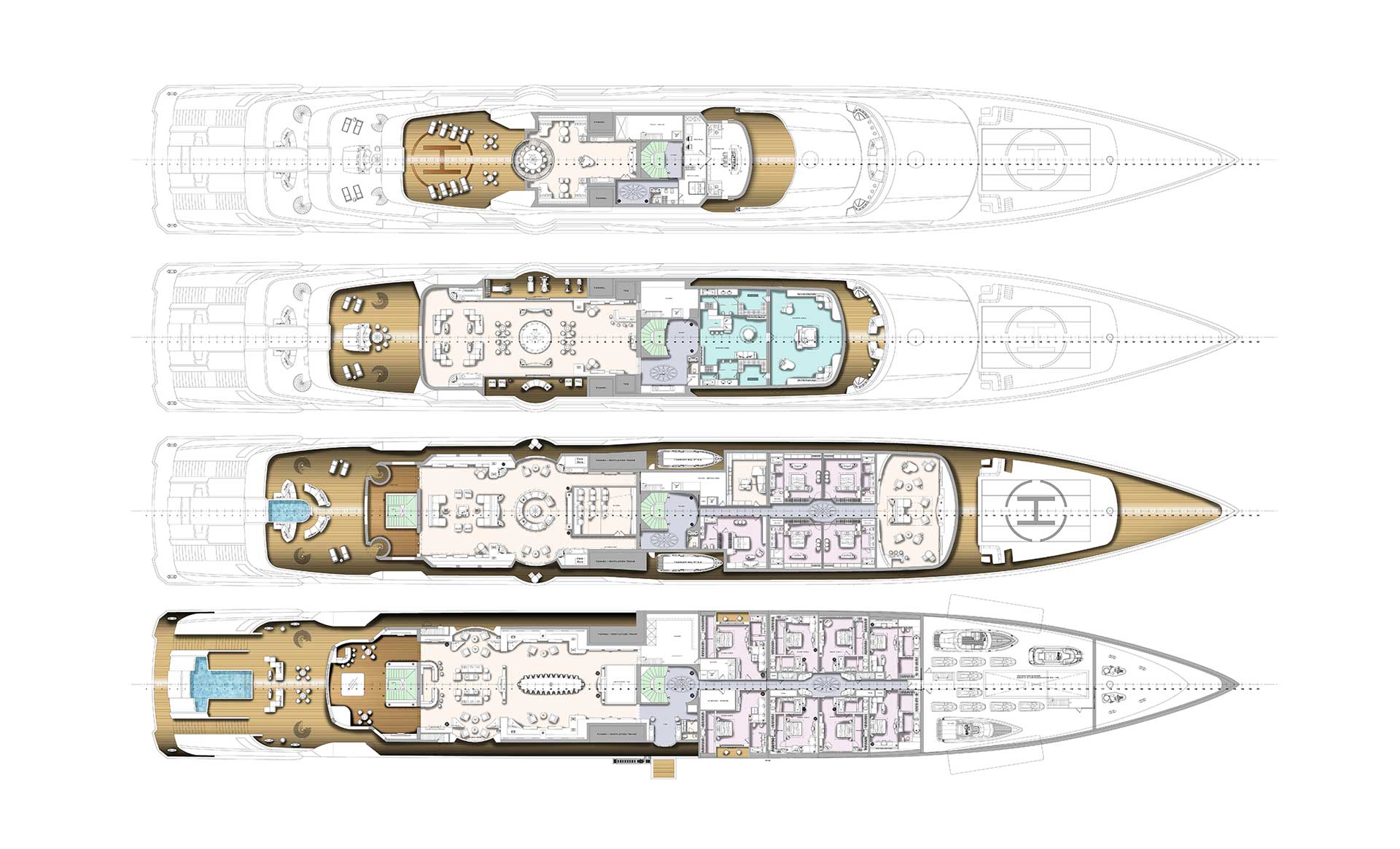 In our team, Engineers and Designers interact continuously throughout the course of the project.
Design at Hydro Tec goes beyond the pure aesthetic exercise, our designers always find the equilibrium between form and function. The purpose of our designers is that what is presented to the customer, since the first draft, is as close as possible to reality. The aim is to push forward the design to find solutions that are innovative but rational and not forced.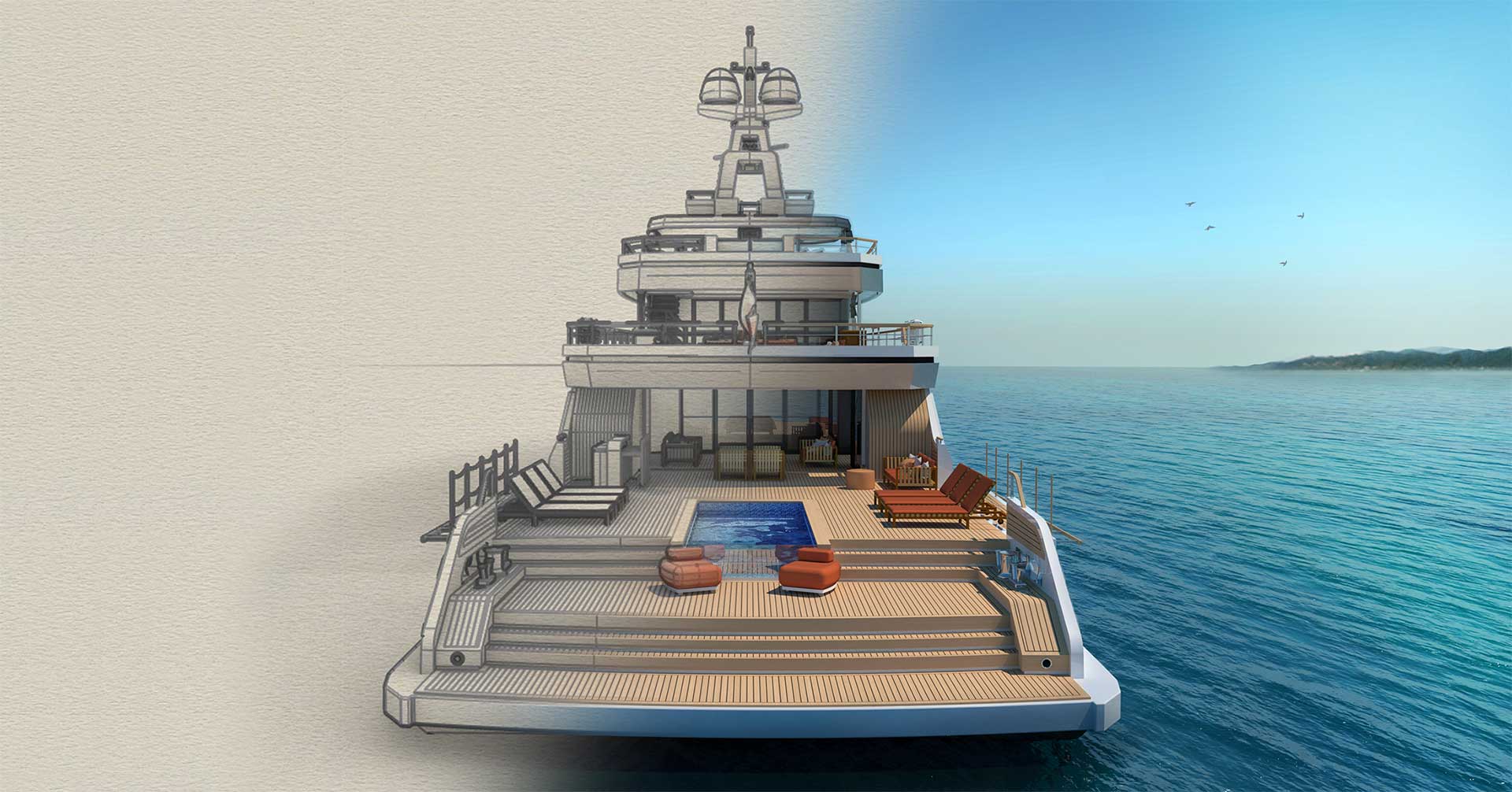 After the initial phase, when the project's direction is firmly established, we embark on a more comprehensive exploration, meticulously adding intricate details while finalizing the profile and refining design features. This progressive process culminates in the presentation of the ultimate General Arrangement plan, accompanied by our initial 3D sketches that provide a vivid glimpse into the envisioned outcome.
INTERIORS Representations
The significance of interior representation lies in its ability to enhance the prominence of both exteriors and space plans. By meticulously crafting interior visualizations, we create a holistic perspective that magnifies the exterior's elegance while harmonizing it with the interior's functionality and aesthetics.

These representations not only showcase the seamless connection between indoor and outdoor spaces but also emphasize how meticulous design aligns with practical spatial arrangements, resulting in an unparalleled yachting experience.
3d MODELING and RENDERINGS
In the concluding phase, we transition to 3D modeling and renderings, transforming the design into lifelike reality. Intricate details and refined profiles come to life in meticulously crafted 3D models. Through advanced rendering techniques, we create immersive visuals that vividly showcase the yacht's exterior elegance and interior sophistication. This phase offers clients a tangible preview of the yacht's allure and luxurious functionality.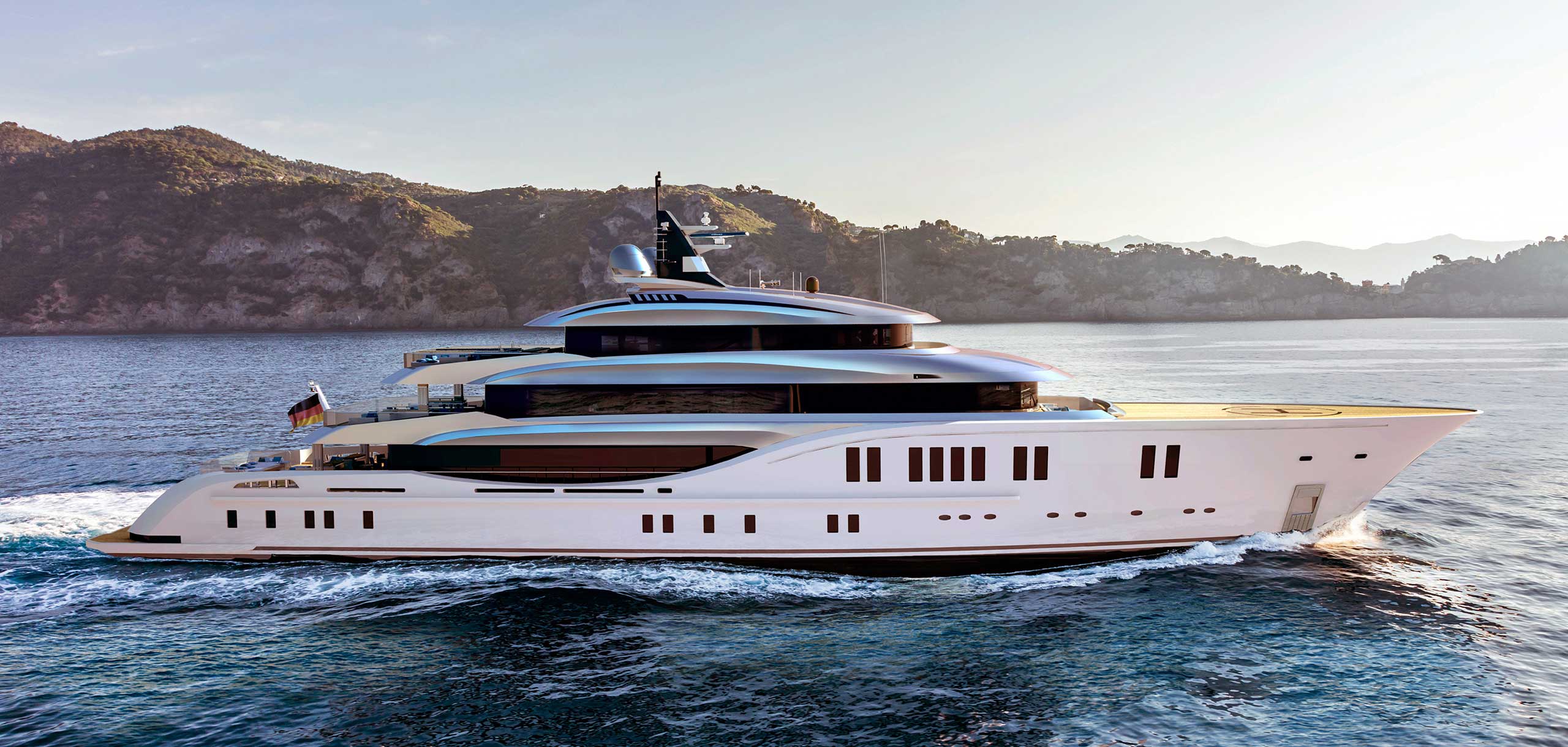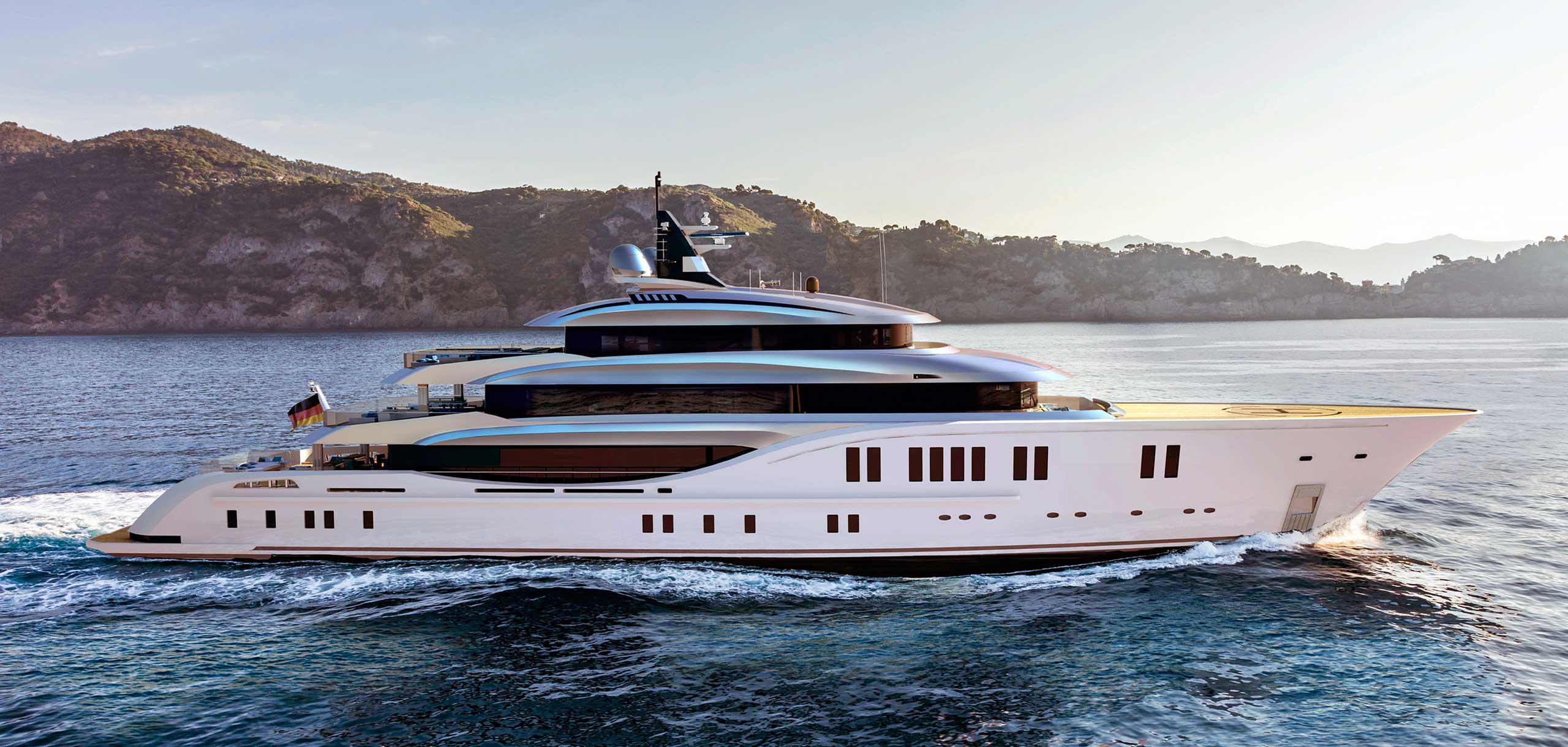 This phase is the culmination of a journey that started with a vision and evolved into a fully realized masterpiece, where every detail contributes to an experience that is both visually captivating and functionally exceptional. During this phase, the focus is on translating the conceptual design into practical and buildable solutions.

This includes specifying exact dimensions, materials, fittings, fixtures, lighting arrangements, cabin layouts, storage solutions, and other intricate aspects. Detail design ensures that every element aligns seamlessly, from the placement of electrical outlets to the intricate design of handrails, all while considering safety, aesthetics, and functionality.
Embark on the extraordinary voyage of crafting your ideal superyacht. Feel free to get in touch with us – your aspirations and our expertise will converge to shape an unparalleled maritime masterpiece.
Embark on the extraordinary voyage of crafting your ideal superyacht. Feel free to get in touch with us – your aspirations and our expertise will converge to shape an unparalleled maritime masterpiece.